Welcome and thanks for visiting.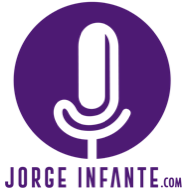 Neutral Spanish, young, energetic, ranging from 20's - 40's. Voice actor, real person, conversational, character and cartoon voices, able to follow direction well and fast in the studio. Very good with multiple voice interaction.
Professional Spanish voice-over talent/actor since 1992.
Sound Engineer - own recording studio.
Extensive experience Pro Tools 12, mix-to-picture, sound design, 5.1 surround sound mixing, dialogue editing, music mixing/editing, ADR, Foley, VO recording, and audio restoration.
Video editing with Apple Final Cut Pro X.
Creative copywriter and English to Spanish translator.
Radio and television broadcast experience.
Home Studio Consultation/Audio Recording Instructor.